A BRIEF INTRO TO THE CITY OF PALEMBANG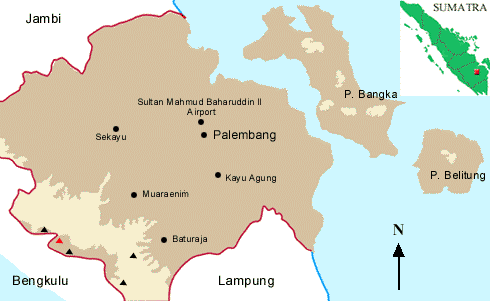 Kotamadya (municipality) and capital, Sumatera Selatan provinsi ("province"), Indonesia. It lies on both banks of the Musi River, there spanned by the Ampera Bridge. Sumatra's second largest city (after Medan), it was long the chief town of the Palembang sultanate.
The city served as the capital of the Buddhist Shrivijaya empire from the 7th century until the kingdom was overthrown by the Hindu Majapahit empire in the 14th century.
Palembang subsequently fell under Islamic rule about 1500. In 1617 the Dutch East India Company set up a trading post there and in 1659, following several massacres of its employees, built a fort. Intermittently under British suzerainty (1811-14; 1818-21), the sultanate was finally abolished by the Dutch (1825). Occupied by Japan during World War II, the city was temporarily capital of the autonomous state of South Sumatra (from 1948) until included in the Republic of Indonesia (1950).
Important landmarks are the Great Mosque (1740; minaret 1753), tombs of several sultans, a museum, a centre for training in public administration, Sriwijaya University (1960), and the provincial-parliament building.
The port city is accessible to ocean traffic on the Musi River and has considerable trade with ports on the Malay Peninsula and in Thailand and China as well as other Indonesian ports. Exports include rubber, coffee, timber, petroleum products, coal, tea, spices, resin, rattan, cinchona, and pepper. There are also shipyards, iron foundries, machine shops, rubber plants, and a fertilizer factory.
The suburbs of Sungaigerong and Pladju, located to the east, have large oil refineries. Served by rail and road, the city of Palembang also has an airport.
Pop. (1990) 1,084,483.
Quoted from Britannica Online